Gallaudet University's Center for Continuing and Online Education, in partnership with the Deaf Studies Digital Journal and with support from the Office of the Dean of the Graduate School, Research and Continuing and Online Education are proud to present an upcoming series of webinars on Audism in our communities. A group of world-class scholars have joined this series to discuss the impacts audism has upon Deaf people. It is important to note that the concept of audism has long been part of the Deaf community landscape, even before Dr. Tom L. Humpries coined the term in 1975. The collective discourses on the oppression experienced by Deaf people date back to the early nineteenth century, yet has not been analyzed in-depth even in today's age.  To reaffirm society's commitment toward social equity, our educational webinars will allow a sustainable conversation on audism as a critical step toward a plural and inclusive society.

This is a series of seven live-webinars ranging from theoretical to practical that will be offered throughout the Spring 2021, and they will be delivered in American Sign Language. The format of these Zoom webinars will be 90 minutes long. They are divided into four parts: (1) Introductions: 5 minutes, (2) Main lecture: 50 minutes, (3) Q & A: 30 minutes (this will be moderated and translated into ASL from Q & A Panel in Zoom), and (4) Wrap up: 5 minutes.

Cost is $20.00 per webinar. If taking the webinar for RID CEUs, the cost is $30.00 per webinar. Each webinar is .15 RID CEUs. RID CEUs are only available to RID (Registry of Interpreters for the Deaf) members.
A certificate of participation will be issued after completion of a short quiz on the webinar topic.
Audism: An Introductory Framework
February 10th, 2021    7:30PM - 9:00PM Eastern Time
Registration Deadline: February 8th, 2021
Payment Deadline: February 9th, 2021
Dr. Dirksen Bauman and Dr. Genie Gertz
Webinar Description     Sign Up
In this introductory webinar, Drs. Gertz and Bauman provide an initial framework on the ideological, institutional and individual dimensions of audism.  After providing a brief history of the word, "audism," from its inception in the 1970's to current applications, presenters introduce key dimensions of ideological audism, including notions of 'phonocentrism' and 'linguicism", which are then manifested into institutional arrangements--especially in education and medicine.  These institutions, in turn, deeply affect individuals as they internalize audism, a phenomenon known as 'dysconscious audism.' This framework is intended to develop a common understanding of audism and to provoke interdisciplinary and intersectional inquiry and dialogue.

Biographies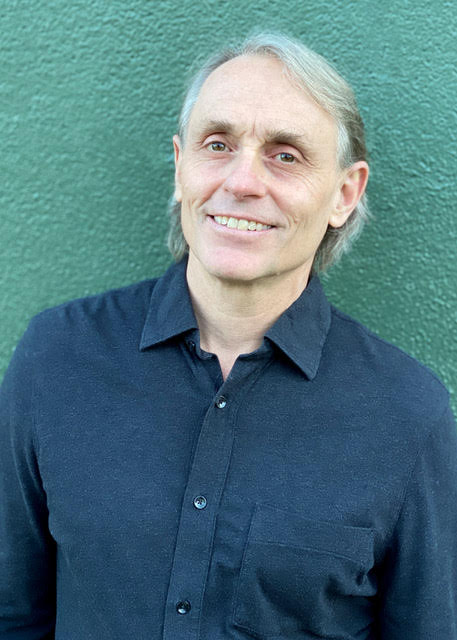 H-Dirksen L. Bauman is Professor of Deaf Studies at Gallaudet University. He is co-editor of Signing the Body Poetic: Essays in American Sign Language and Deaf-Gain: Raising the Stakes for Human Diversity, and editor of Open Your Eyes: Deaf Studies Talking. He is the executive producer and co-director of the film, Audism Unveiled.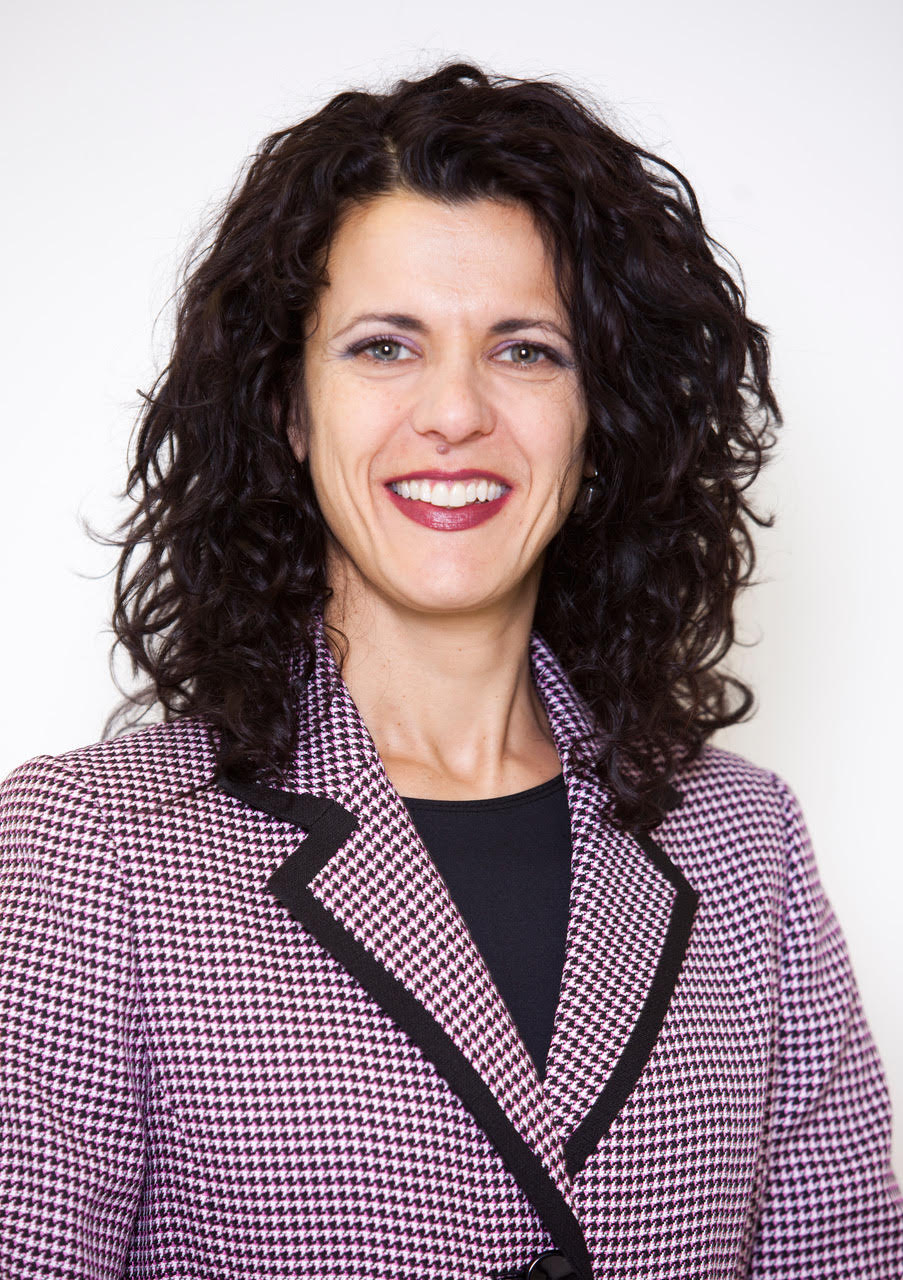 Genie Gertz is the interim Dean of the Undergraduate Admissions and Outreach at Gallaudet University. A 1992 Gallaudet University communication arts graduate, she holds a master's degree in human resources management and organizational development in higher education from New York University, and a doctorate from UCLA in cultural studies within education, with a concentration on racial/ethnic studies. The phrase dysconscious audism emerged as a result of her doctoral work. She is co-editor of seminal publication of the Deaf Studies Encyclopedia which covered a wide range of issues about the Deaf community.


Intersection Between Racism and Audism
February 24th, 2021    7:30PM - 9:00PM Eastern Time
Registration Deadline: February 22nd, 2021
Payment Deadline: February 23rd, 2021
Dr. Laurene E. Simms
Webinar Description     Sign Up
Laurene E. Simms, Ph.D., an African American Deaf woman describes her personal journey wherein she encountered racism, audism, other debilitating -isms, including their intersections throughout her youth and adult life. Moreover, through this webinar, she provides attendees with the theoretical aspects coupled with practical strategies to dissect, dismantle, and discard racism and audism beliefs within the Deaf community and Deaf education systems.

Biography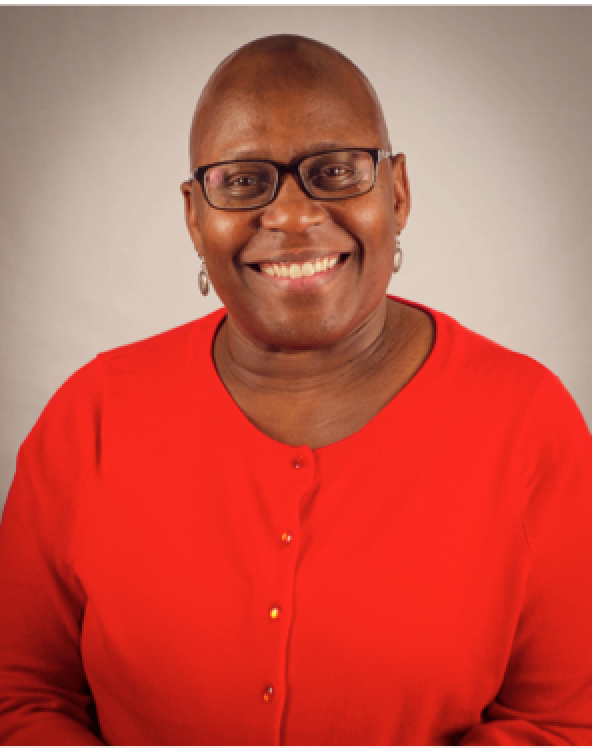 Laurene E. Simms is Interim Chief Bilingual Officer at Gallaudet University, Washington, D.C. She has been Professor in Department of Education at Gallaudet University for twenty years. Laurene has hands-on experience in the implementation of a bilingual and multicultural educational environment for diverse Deaf and Hard of Hearing learners with the ages of 0-21 and is an acknowledged expert on the topic of using ASL and English as the languages of instruction.
Psychological Impact of Audism
March 17th, 2021    7:30PM - 9:00PM Eastern Time
Registration Deadline: March 15th, 2021
Payment Deadline: March 16th, 2021
Dr. Peter C. Hauser
Webinar Description     Sign Up
Dr. Hauser is a deaf neuropsychologist who recognized that audism can have a negative impact on deaf individuals' well-being. His research passion is to better understand how to describe and measure audism. He wants to share scholarly discussions on audism with the general public to bring awareness. He believes that if people recognize audism, it will reduce the frequency and intensity of oppression, microaggression, and discrimination deaf individuals experience. In this webinar, Dr. Hauser will share current theories and trends in research related to how stigma affects mental health and overall daily functioning. He will also discuss how audism can be measured and show his research on the prevalence of audism in hearing communities.

Biography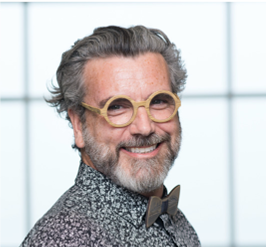 Dr. Hauser is the Assistant Dean of Research Mentorship at the Rochester Institute of Technology. Professor Hauser directs the NTID Research Center on Culture and Language (CCL) that studies deaf communities of practice, with the goal of enhancing sociocultural connectedness, with funding from National Institutes of Health and the National Science Foundation. Dr. Hauser has over 50 publications and has presented his work globally.
Audism in Deaf Education
March 24th, 2021    7:30PM - 9:00PM Eastern Time
Registration Deadline: March 22nd, 2021
Payment Deadline: March 23rd, 2021
Tawny Holmes Hlibok, Esq.
Webinar Description     Sign Up
Education is often viewed as the "breeding ground" for values, ideologies and beliefs from society to build on or balance out the same cultivated by the student's family. Textbooks, lesson plans, and even the teacher's attitude contribute greatly to the indoctrination of every student in varying levels. When it comes to the Deaf child, due to specific federal laws, the breeding ground is often one of hearing-centered values and ideologies. Every type of school, from a school for the deaf to a public school where the Deaf child is the only Deaf person is potentially a place where the child constantly experiences audism. This phenomenon warrants immediate attention and consideration by activists, educators, researchers and more.


Biography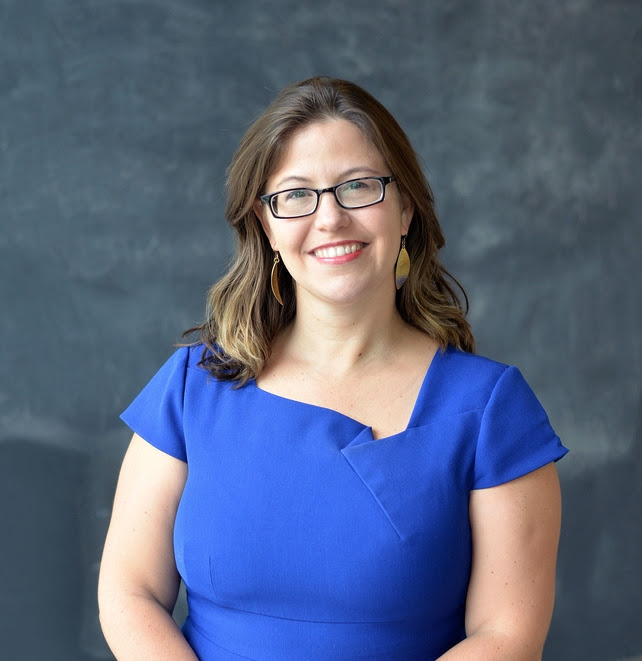 Tawny Holmes Hlibok is an assistant professor for the Deaf Studies at Gallaudet University, and also is an Educational Policy Counsel for the National Association of the Deaf (NAD.) Hlibok advocates for equal access to education, legal rights, and training for families with Deaf children. She has an MA in Deaf Education from Gallaudet University and a J.D. from the University of Baltimore School of Law focusing on Education Law and Family Law.


Audism in the Workplace
April 7th, 2021    7:30PM - 9:00PM Eastern Time
Registration Deadline: April 5th, 2021
Payment Deadline: April 6th, 2021
Gary Malkowski, M.A., L.H.D.
Webinar Description     Sign Up
As a Deaf person, Gary has first-hand experiences of encountering and dealing with attitudinal barriers. With his past and current contributions and involvement to policy making, enforcement and public awareness, he gives presentations and workshops on understanding anti-discrimination, including anti-audism, anti-ableism, and anti-racism, attitudinal barriers, types of micro-aggressions, handling and dealing with obstacles in the workplace, customer services and educational settings.

Biography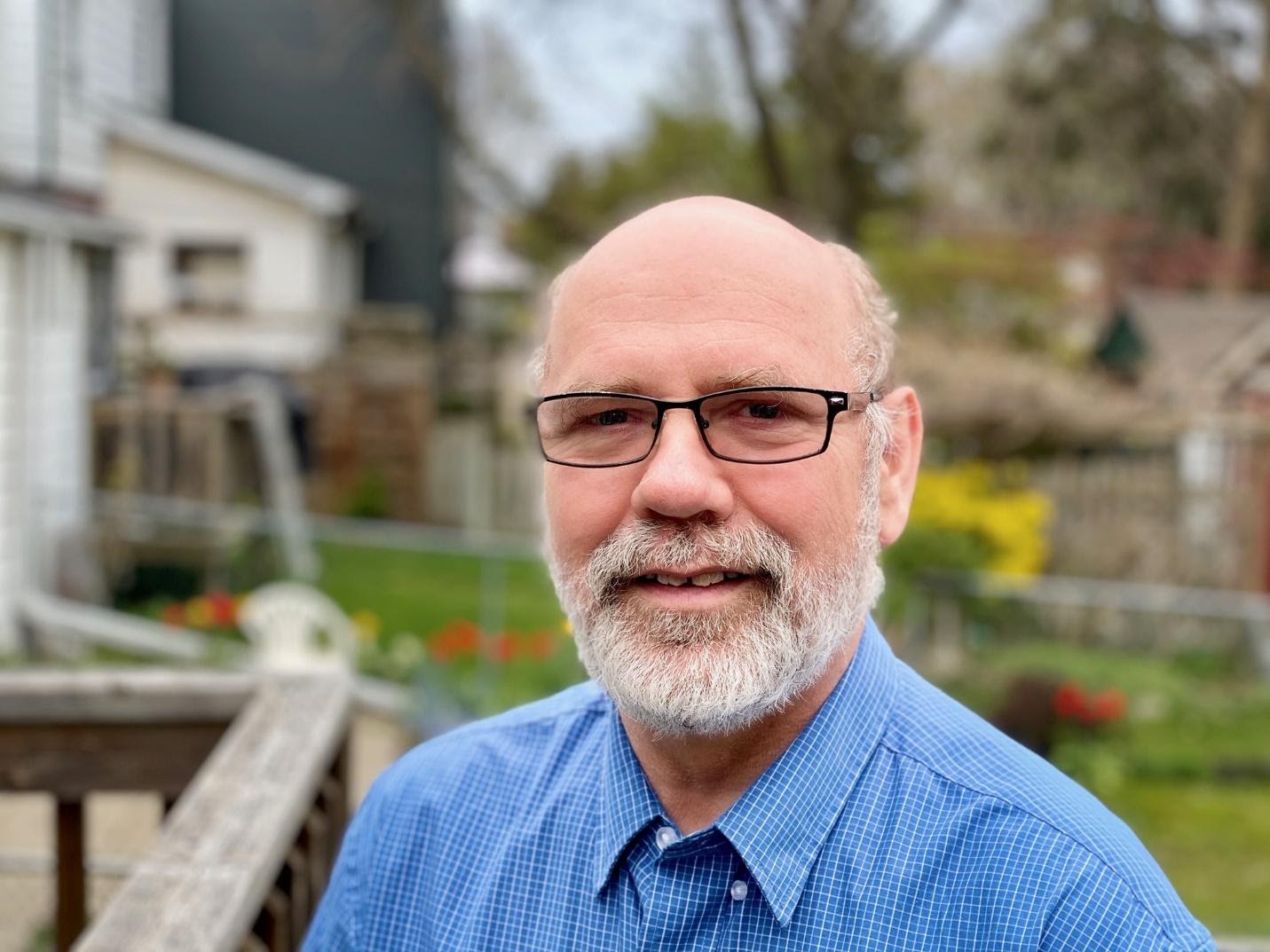 Gary is a provincially and nationally recognized leader with an extensive track record of human rights, anti-discrimination, and Deaf advocacy work. He serves as advisor to a number of human rights and ombudsman organizations on issues related to anti-discrimination, anti-audism and anti-ableism, guidelines, policy, legislative and regulation developments. Gary has been awarded as one of many award recipients an honourary doctorate degree from Gallaudet University in 2011. Gary was the first Deaf person using sign language to be elected in the legislature anywhere in the world. Gary Malkowski works as Director, Sign Language Institute Canada at Deaf Culture Centre in Toronto.
Audism in the Arts
April 21st, 2021    7:30PM - 9:00PM Eastern Time
Registration Deadline: April 19th, 2021
Payment Deadline: April 20th, 2021
Dr. Olivier Schetrit
Webinar Description     Sign Up
The incidents of audism throughout the world of Deaf theatre and behind-the-scenes activities have not only occurred in France but also through transnational scenes. For instance, the adaptations of plays such as The Heart Is a Lonely Hunter in New York (2009) and Children of a Lesser God in Paris (2015) provoked protests among Deaf people who did not recognize themselves in the hearing characters filling the Deaf roles, and because many experienced Deaf actors could have taken on those roles. The backlash, which is echoed on both sides of the Atlantic and elsewhere, stems from physical manifestations by Deaf people are not understood due to the ideological and modality differences. Should Deaf people be confined to an underground scene to portray their very own selves? Even though they are bathed in a "majority" culture; can we speak of the phagocytage, an attempt to confiscate the authentic Deaf culture? Would the latter be sidelined for dark mercantile reasons, among other things? Counter-examples exist, such as the Broadway play Spring Awakening (2015), with Deaf actors performing roles that accurately represented their community. The corollary of this feeling of oppression has led to positive actions through the Deaf Talent movement, the reversal of empowerment leading to the pride of Deafhood and an appreciation of Deaf people's contributions as expressed through Deaf Gain. The analysis surrounding this tension addresses the cultural and linguistic approbation of the various forms of Deaf' voices'.

Biography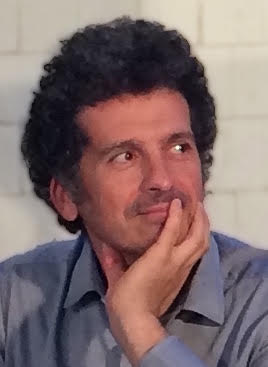 Dr. Olivier Schetrit is currently a postdoctoral researcher at CEMS-CNRS / EHESS in Paris. Deaf from birth, he is a stylist and actor by training. He is part of the professional troupe, International Visual Theater (IVT), the only theater for the Deaf in Paris. He is also a pedagogue, director, and professional storyteller. After obtaining a professional license (Social Intervention, specialty teaching of sign language, Paris 8), he obtained a master's degree in social sciences. In 2016, he obtained his PhD in social anthropology and ethnology - EHESS-LAS-Collège of France-CNRS for his study, The Deaf culture filmic approach to artistic creation and identity issues of the Deaf in France and in transnational networks. He has published about IVT, Deaf identity, aesthetics such as chansignes and choresignes.
Audism in the Deaf Community
May 5th, 2021    7:30PM - 9:00PM Eastern Time
Registration Deadline: May 3rd, 2021
Payment Deadline: May 4th, 2021
Dr. Benjamin Bahan
Webinar Description     Sign Up
In the Deaf community, discourse on audism is rooted in oral traditions. Various literary expressions are visually channeled via testimonials, storytelling, and poetry in sign language, as a form of resistance and a process of self-liberation from audism. Too often, those experiences are not documented, categorized, nor explored in-depth for many reasons. In this webinar, Dr. Bahan analyzes the Deaf community's chronicles of audism as part of a collective memory. He discusses numerous literary sources readily available. Thematic themes are summarized and explored, ultimately identifying proactive solutions to alleviate the rampant audism in our society.

Biography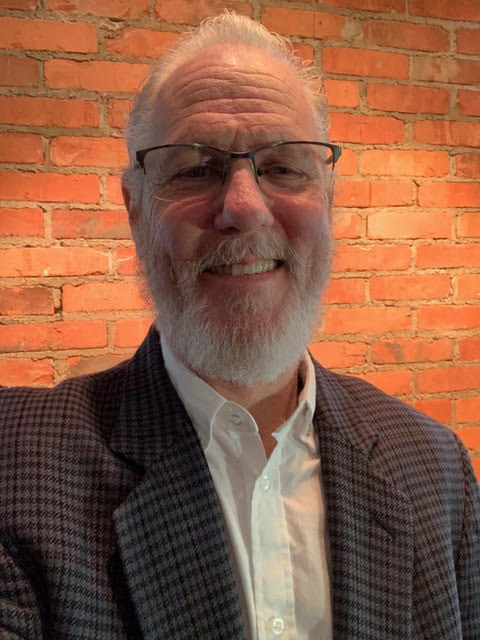 Dr. Benjamin J. Bahan, professor of Deaf Studies at Gallaudet University, is known for his works in ASL Literature, Linguistics, Deaf Cultural Studies and Sensory Orientations. Literary works include "Birds of a Different Feather", "Bleeva" and "The Ball Story". He co-authored and co-directed A to Z: ABC Stories in ASL and the documentary film, Audism Unveiled and co-authored The Syntax of American Sign Language: Functional Categories and Hierarchical Structure and A Journey into the Deaf-World. He is currently the director of the Gesture Literacy Knowledge Studio.
About the Deaf Studies Digital Journal
The Deaf Studies Digital Journal (DSDJ) is the world's first peer-reviewed multilingual and multimodal digital journal in Sign Language and written text dedicated to advancing evidence-based research, creative and critical output of work in and about sign languages and its communities, in the form of scholarly video articles, original works of signed literature and arts, as well as interviews, reviews, commentary, and historical resources.
DSDJ emphasizes the value of multidisciplinary and cross-collaboration among various scholars who are Deaf, hard of hearing, or hearing using a Community-Based Participatory Research (CBPR) framework. In successfully adopting the CBPR, untangling audism is fundamental. DSDJ has published over 150 articles primarily presented in sign language since its inception in 2009, dsdj.gallaudet.edu
Patrick Boudreault, Ph.D.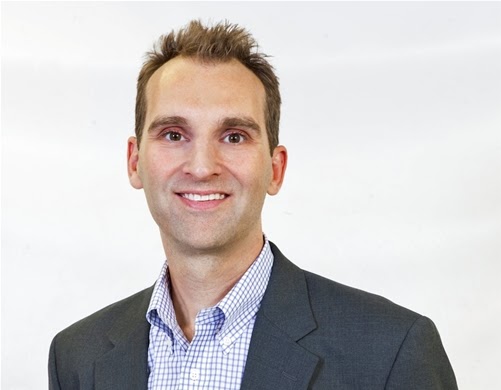 Executive Editor, Deaf Studies Digital Journal
Dr. Boudreault is a Deaf scholar and a native Quebecer; his first language was Quebec Sign Language. His scholarship endeavors span two decades, and have involved topics ranging from medicine in genetic counseling to humanities in Deaf Studies, Sign Languages, and Interpreting and Translation. Such projects are the result of a strong commitment and value to interdisciplinary studies and cross-collaboration with other researchers, and are versed in technology and multimedia production for the bilingual needs of the Deaf community. He was the co-editor of the seminal work of Deaf Studies Encyclopedia and currently serves as the executive editor of Deaf Studies Digital Journal, a multilingual and multimodal peer-reviewed journal (dsdj.gallaudet.edu).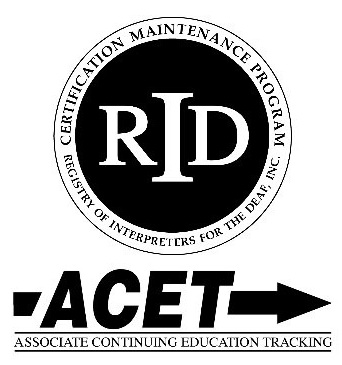 Gallaudet University is an Approved RID CMP Sponsor for Continuing Education Activities. This Professional Studies program is offered for .15 CEUs per webinar. Participants should have any or no knowledge of the topic.