#wecan


Gallaudet University President Roberta J. Cordano gave her fifth annual, and first virtual, State of the University address on Wednesday, February 11 via YouTube and Facebook Live. The central theme of her 24-minute multimedia-enhances presentation was "We Can".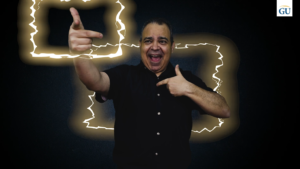 The event began with a poem, Still, We Can, by the renowned American Sign Language artist and performer, Mario "Manny" Hernandez, '01 & G-'16. Hernandez's captivating rendition highlighted the virtual vibrancy that Gallaudet and the deaf community have built over the last year. As constant innovators, we have found a way to stay connected.
President Cordano said that Gallaudet University and the Laurent Clerc National Deaf Education Center had shown that we can learn, teach, and work virtually; that we can create an online sign language vibrant environment that we CAN navigate this time of immense upheaval and uncertainty on a local, national, and global scale, and that we can create change and continue building a world of belonging. She concluded that we can return to learning, living, and working on-campus safely. Interim Dean of the Faculty Khadijat K. Rashid, '90, provided an optimistic overview of our summer plans, which include major changes to the summer calendar and face-to-face instruction as part of a hybrid approach.
We commit to excellence in all that we do by living these values: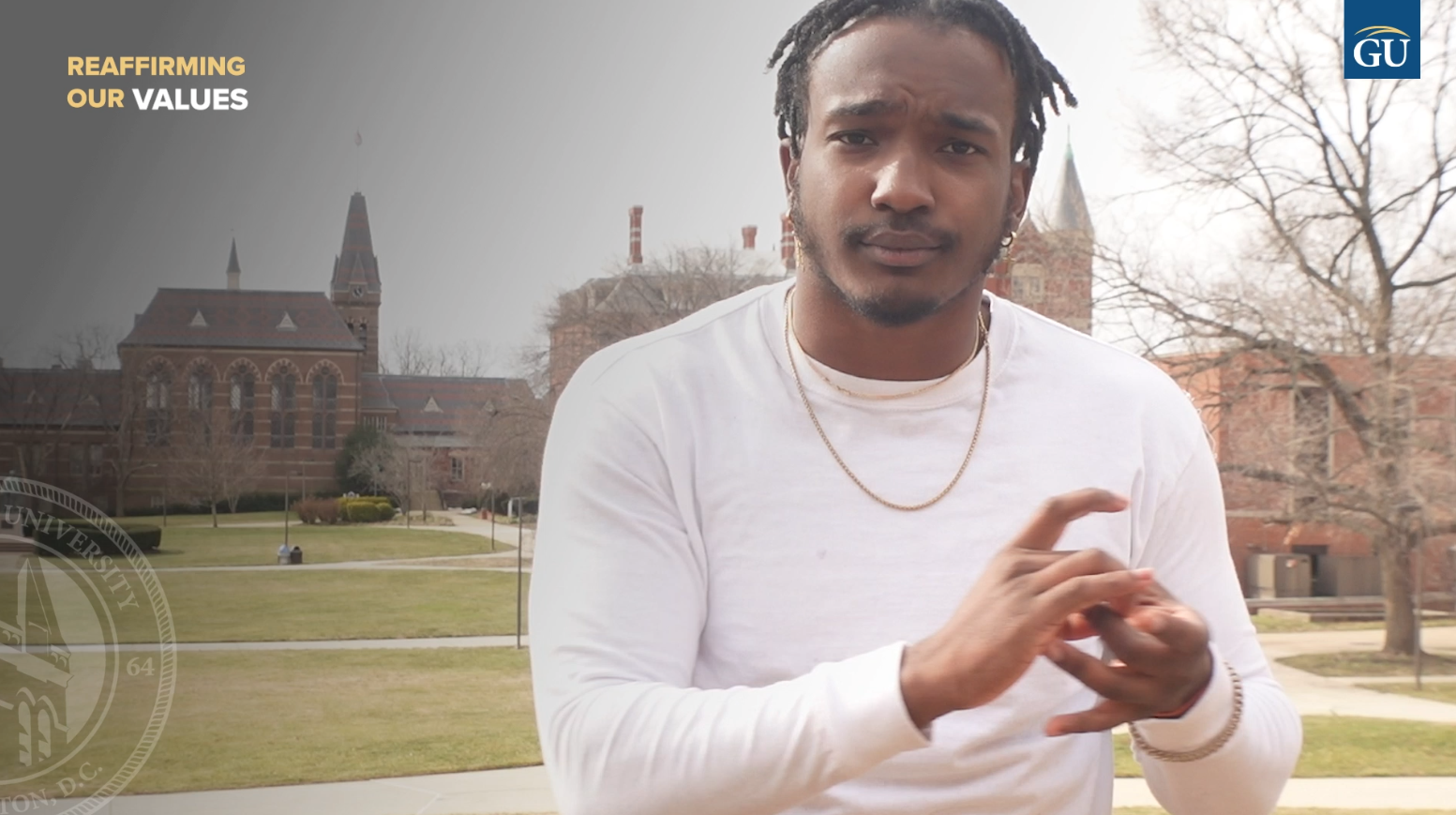 The Deaf Experience and Intersectionality: Honor the Deaf experience across the spectrum of identities and intersectionalities.
Being Bilingual: Embrace and promote bilingual communication and sign language vibrancy as the essence of our connection as a community.
Belonging: Create a campus that leverages the rich diversity of identities, cultures, linguistic backgrounds, languages, and life experiences leading to equitable opportunities, full access, and a deep sense of belonging for all.
Lifelong Learning and Adaptability: Foster curiosity and adaptability about new and differing perspectives as the foundation for learning, research, discovery, and individual and community growth.
Trust and Respect: Act with personal and professional integrity to create a culture that reflects respect for ourselves, our campus, our community, and our planet.
In sum, Gallaudet and Clerc Center are moving — we are becoming and we have never stopped. Together, we can.
The State of the University video is available here.
In sum, Gallaudet and Clerc Center are moving — we are becoming and we have never stopped. Together, we
can

.